Carrie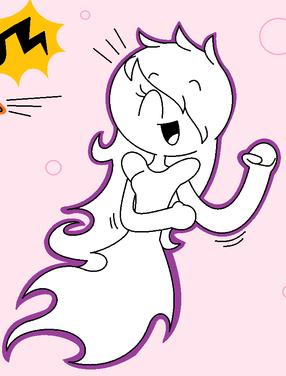 's Mother. She's
Benedict
's wife. Loretta is the cold yet calm-natured bridal ghost woman. Like most mothers, she gives Carrie support and helps her with her homework, checks her grades and other stuff normal mothers do, she even gives Carrie love. She always wears rather bridal or regal clothes not because of most mysterious horror/sad movies or stories but it's because she likes those clothes and chooses them as her usual attire, she usually acts like a psychiatrist as in listening to some characters' problems or issues on anything and gives suggestions plainly. She enjoys not only being miserable but watch horror movies with no care since she and her family are ghosts.
Ad blocker interference detected!
Wikia is a free-to-use site that makes money from advertising. We have a modified experience for viewers using ad blockers

Wikia is not accessible if you've made further modifications. Remove the custom ad blocker rule(s) and the page will load as expected.